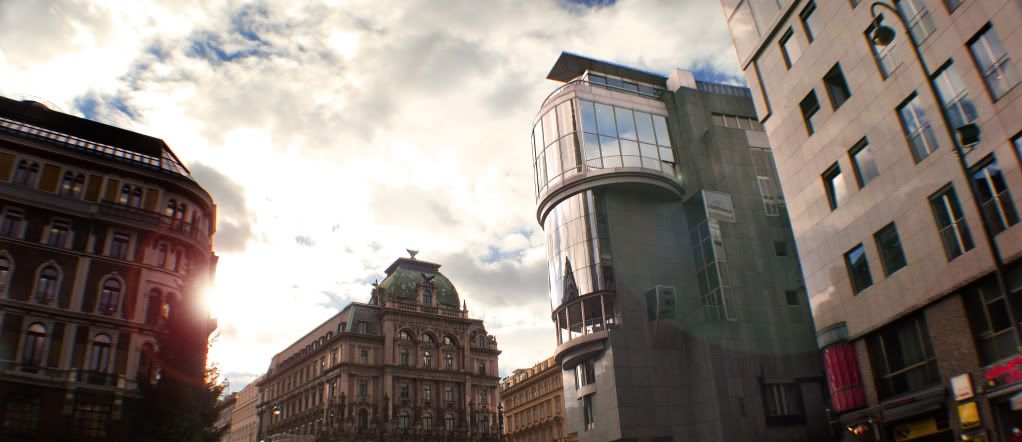 Vienna is one of the most interesting cities I have ever visited. Maybe part of that is because I have literally listened to "Vienna Waits For You" one hundred times, but I don't think that's why. It has brand new architecture and technology cozied up next to old world classics. The people are diverse and friendly, and the food blew my socks off! Austria has brought the world many wonderful things including Mozart, Kafka, and the Viennese Cafe. The only negative thing I can say about Vienna is that they operate on the euro, which puts a hole in any United States Dollar earner's pocket. Currency rates aside, Vienna should be a stop on any world traveler's list.
The metro alone is amazing. I have never seen such spotless and well maintained public transportation (which is a good thing because it's nearly impossible to find parking in this city!). The only promise I want you to make before you plan your trip to Vienna is that you will not give into the temptation to frequent Starbucks. It's exactly the same as in the United States, but all of the prices are super inflated. Instead, why don't you learn a few German phrases, and try to have a conversation with a lovely cafe waitress? Sometimes pushing yourself outside of your comfort level will mean the difference between a mediocre and an extremely exciting vacation. (If you are an American that lives in Europe and you want a taste of home… then of course, you should go for it.)
SER's Top 5 List for Vienna, Austria:
1. Enjoy the scenery! Vienna is beautiful. Make sure you take time to walk around the center of the city, and definitely bring your camera! Also make sure to work up an appetite, because my number 2 on this list is going to be to stuff your face.
2. Stuff your face… 🙂 Vienna has amazing food! If you can't tell by now, food is a very important part of each place I treasure (don't believe me? check out my favorite list of Polish food!). So here is a short list of the things you should eat in Vienna. The long list would probably land you in the hospital.
-Sausages… buy one from a street vendor. My favorite are the dark looking smoked ones, or the ones with cheese already inside. But you will definitely taste some of the best sausages of your life in Vienna. I am so glad I was no longer a vegetarian when I visited this city.
-Pizza… You might not think that Austria would have awesome pizza, but it does! Remember that is is pretty close to Italy, home of the world's most amazing pizza. There was one particular place we all got pizza from. I'm sorry I can't tell you exactly where it is located, but I did take a picture so if you are out walking around and you stumble upon it, stop and get a slice! You will not be sorry. And yes there are a few vegetarian options.
-Gelato… There is this Italian place where you have to order quickly or they will yell at you, but the stress is well worth it for authentic Italian gelato. Again, Austria is close to Italy… And not those tiny scoops that most european gelato places sell for 2 euros each. This is yumminess that is also budget friendly. It's in the center down the street from the Starbucks.
-Schnitzel… I have never tried Austrian schnitzel, but my husband promises you will not be sorry if you eat this traditional breaded pork or veal. I personally don't eat veal, but if you do, you should probably put this on your list of foods to eat.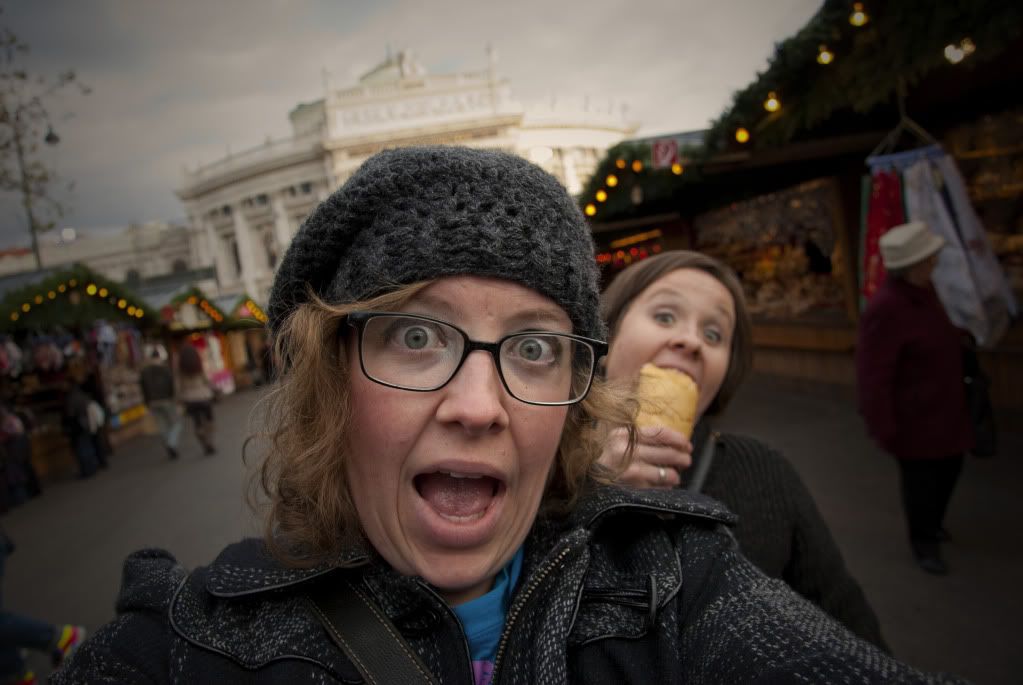 3. Go to a famous Viennese cafe and order a traditional Viennese coffee. It comes with sugar, milk, and whipped cream on top. The Viennese cafe includes Greek and Polish people in it's origins, so I really appreciate the history. Check out a list of famous Viennese cafes along with the legend of Jerzy Franciszek Kulczycki here on wikipedia… or you can rent the documentary "Black Coffee" which includes this tale as well.
4. Explore the city using public transportation. I know I already mentioned the immaculate condition of the metro, but I really believe this is the best way to get the feel of this city. Not only is it affordable way to get around, but last time we were there, they had a mini museum within the metro stop. There were some ancient ruins that you could check out. I thought they only did that in Greece, but apparently Austria is also sporting this trend.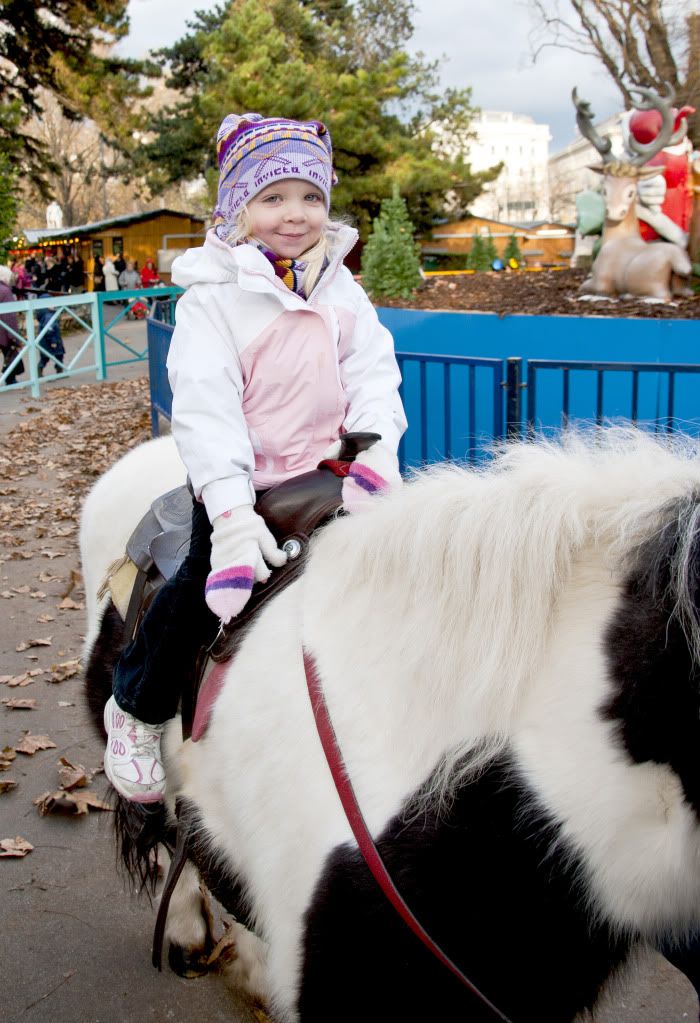 5. If you are there between mid November and early January, check out the Kris Kindle Market!! There are tons of fun crafts, hot ciders, egg nog, and they even have freshly made kürtös kalács (pronounced kur-toosh ka-latch… this is our favorite Transylvanian cone shaped desert). Ksena also went on a pony ride, which has thus far been one of the highlights of her young life. (Travis' aunt owns horses, but this was her first solo ride.) It's beautiful, fun, and guaranteed to get you into the holiday spirit!
As always, happy travels!!
Want to see other Places I Treasure? Click here.