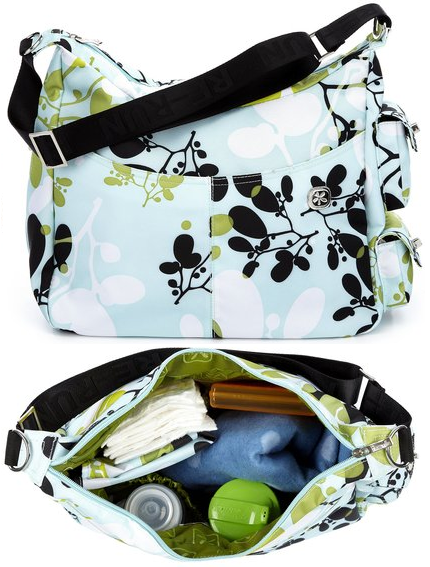 Many of you don't need this post, but for people who are just venturing out with their little one, it is important to know what you need to pack in your diaper bag when you plan on being out for a while. Many of these items came to live in my diaper bag after trips where I really needed them and did not have them. So, please feel free to benefit from my mistakes!
What to pack in your diaper bag:
-Diapers. This is a given, but you will not believe how many times I still accidentally leave the house without enough diapers, only to have to double back and then run to catch up with Travis and the girls at the bus stop.
-Wipes. Wipes are not just for cleaning up dirty diapers. They act as stain treatment for spills (just rub the wipe on the soiled area until you can pop the garment in the washer), hand washing on the go, clean up at a restaurant, and many other things. Make sure you always have plenty of these handy. I use a zip lock bag because I have found that they keep the wipes moist for the longest amount of time, and are easy to fit in your bag.
-A Wet Bag. Although this is normally associated with cloth diapering (which is awesome, by the way), this is a tool I received in a new mommy package I got from my Aunt Heidi who has kids that are the same age as my kids (my dad is the oldest of 7, need I say more?). This is an amazing thing to have in your bag in case you have a blow out diaper, a serious spit up incident, or a really dirty diaper with no trash can in sight. It appears they have changed my favorite brand of wet bag, so I won't be recommending a specific brand to you, but I recommend one with a zipper closure. You can also find instructions on how to make your own if you are sew gifted here. You can order PUL, but you can also buy and use a cheap shower curtain liner from Ikea, for example.
-A Change of Clothes! For the same reason you need a wet bag, you need a change of clothes for you little one. I also covered the importance of a change of clothes in "My Child Gets Car Sick, Now What?" Read more